<a href="http://martgallery.tripod.com" target="_blank"><img src="http://martgallery.tripod.com/artlinks.html/baner_maria.jpg" border="0"
alt="Maria's Art Gallery><br><center><b>Maria Buiuklieva: Contemporary Linocut & Oil Paintings</b></center></a>

Maria Buiuklieva: Contemporary Linocut & Oil Paintings
<a href="http://martgallery.tripod.com" target="_blank"><img src="http://martgallery.tripod.com/artlinks.html/banner_m.jpg" border="0"
alt="Maria's Art Gallery><br><center><b>Maria Buiuklieva: Contemporary Linocut & Oil Paintings</b></center></a>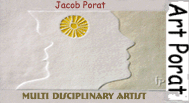 Jacob Porat - Contemporary multi disciplinary artist
Silvana Brunotti: painter - Contemporary Art in Rome

Artabus, Contemporary artists

http://ceejayink.fcpages.com
Ceejayink - Fine pen & Ink, pencil and digital art from Clifford (CEEJAY) Ash, also offers free galleries for artists needing an on-line presence.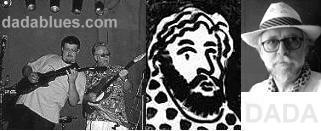 Joachim Harmut, Art and Blues from Düsseldorf Germany.
Paintings of Olga Pavlova.
Original paintings of Olga Pavlova.
Figurative and abstract.
Expressionism.
Islandart Publishers

Graphic Design, Trade Show Displays & Portable Exhibits
Subia, located in Albuquerque New Mexico provides design, portable displays, trade show exhibits, large format graphics, digital color printing, mobile marketing and vehicle graphics.

CONNECT-BG